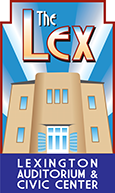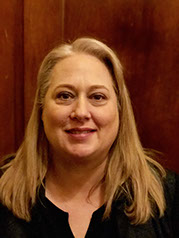 FRITSCHE ELECTED TO LEX BOARD
DeAnna Fritsche, a relatively new Lexington resident, has been elected to the Board of Directors of the Lexington Auditorium Association.
"I'm a longtime Southern California gal, but my husband finally convinced me after eighteen years, to move to Missouri, his native State. It's one of the best decisions of our lives! Lexington is full of generous and wonderful people, and I fall in love with the spirit and pride of this town every day. Even though it's a rural town there is always something going on in our community."
One of the reasons DeAnna gave for joining the board was that she wanted to get more involved in the community and help bring more exciting events to Lexington. "One of my favorite places is The LEX. I'd like to see The LEX be the Event Center that people drive from the "big city" to come to and have a great night out. I can't wait for the New Year's Eve Party with Hudson Drive Band!"
Whitney Wiedner, board president, says "DeAnna will bring new energy to our board. As a business woman, she knows how to stretch resources to achieve the most benefits, and understands current, important trends of digital media, which will help advance marketing efforts for The LEX. She is creative, thinks outside the box."
Tami Worthington, the board's vice president, echoed Whitney's remarks. "DeAnna's daily interactions with her clients are surely why she is so approachable and friendly. Making connections with people goes a long way these days. I'm excited to have her on the board."
As a licensed Esthetician/CIDESCO Diplomat, and Cosmetologist, DeAnna provides full body care to her customers. Additionally, she is training to be a licensed barber. She and her husband, Chris Fritsche, site administrator at The Battle of Lexington State Historic Site, have two adult children and two grandchildren.
The Lexington Auditorium Association is a not for profit organization operated solely by volunteers who depend on donations, event income, and rentals to keep the doors open for the community.
RAGTIME MUSIC DELIGHTS AUDIENCE
An Evening of Ragtime with internationally acclaimed pianist, Bob Milne, was an unforgettable night of entertainment at The LEX on Friday night, Oct. 26. Brief remarks by Abigail Tempel, immediate past president of the Auditorium Association, were followed by welcoming words to Milne on behalf of the City by Mayor Fred Wiedner, recognizing Milne's designation as a national treasure by the Library of Congress. Milne's musical selections focused on those with a rich Missouri heritage, and were accompanied by casual, often humorous, conversation about the composers, their lives and inspirations from the social and cultural conditions of the early 1900's. Milne engaged his audience by having them guess several composers whose music was more familiar to them than the composers. One such composer was Percy Wenrich, known as "The Joplin Kid" from Joplin, Missouri. Wenrich's contributions to the ragtime genre include such favorites "Put on Your Old Grey Bonnet" and "Moonlight Bay." Milne then gracefully eased his audience into singing along to "When You Wore a Tulip."
Undoubtedly the most famous among the Missouri composers was "King of Rag," Scott Joplin, a street performer who was born in Arkansas, settled in Sedalia before moving on to St. Louis and New York. His most famous composition is "Maple Leaf Rag," followed by "The Entertainer" which reached international prominence when it was used as the theme music for the 1973 Oscar-winning film The Sting. Anyone in the audience with Milne at The LEX will tell you about the connection between "The Entertainer" and sweet, cold watermelons. Milne received a standing ovation at the conclusion of his performance, giving high marks to the Sohmer concert grand piano for its sharpness and clarity. The piano is on permanent loan to the auditorium from the GFWC Woman's Club.
Following the concert, a reception was held for Milne and his wife, Linda, at Gallery1029, hosted by owners Patrick Berry and David Bohling.
Mr. Milne also performed a day earlier at The LEX for the students at Lexington Middle School as part of the educational outreach program gifted to students by the Lexington Auditorium Association's Performing Arts Fund. Milne told the students they could play the piano, too, if they put their minds to it. He stated later that the students were the best audience that he has ever performed for at their age.
The Lexington Auditorium Association is a not for profit organization operated solely by volunteers who depend on donations, event income, and rentals to keep the doors open for the community.